What Is Videoconferencing?
( Satellite, TWIV, Streaming, Webconferencing, Podcasting)
Two-Way Interactive Videoconferencing Services
Two-way interactive videoconferencing has been used at the Dartmouth-Hitchcock Medical Center since 1968. The institution was a pioneer in this field with its Interactive Television Network, commonly know as Interact. At that time, the system was a microwave based, full motion system that connected seven hospitals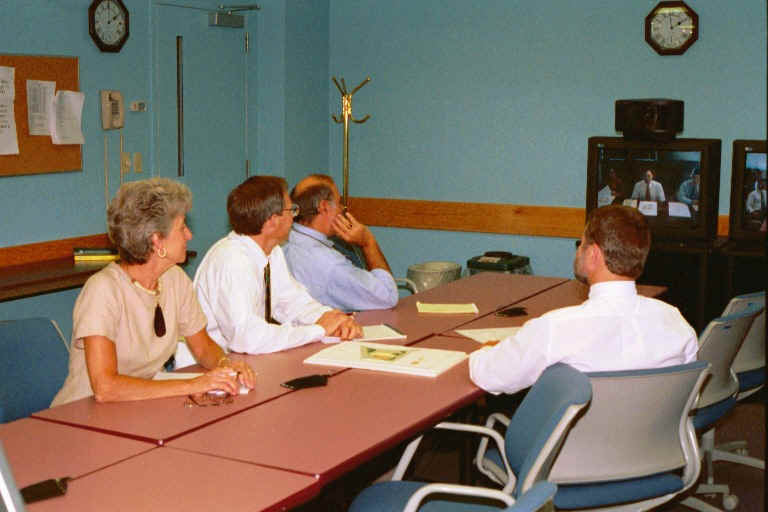 and prisons in Vermont and New Hampshire.
Today, Videoconference Services operates Dartmouth-Hitchcock's multi-point interactive system. Anywhere from two to seven sites can participate in a videoconference and can see and hear each other. All conferences use compressed video technology with Tandberg, Lifesize and Polycom videoconferencing equipment.
Videoconferencing is used for administrative meetings, distance learning, telemedicine and medical presentations. See the Continuing Medical Education schedule for a complete listing of upcoming CME programs.